Gate Service and Maintenance
consultation – design – manufacture – installation – maintenance
SAFE, SECURE, RELIABLE, AUTOMATED GATES
Just like everything automated, you need to keep your gates well checked and in good working order. Not just because it will help avoid annoying breakdowns, but also to ensure that they meet current safety regulations and are safe and fit for purpose.
Whether they are large scale sliding gates on an industrial estate, or small but practical gates at the end of the drive, they need to have a regular service and maintenance to ensure they meet safety standards and have a long life.
Using our bespoke design service we can help you achieve a finished product to be proud of, which fits with your home's aesthetics and performs with the utmost security and safety.
FOR SAFE, SECURE, RELIABLE SYSTEMS, CALL US NOW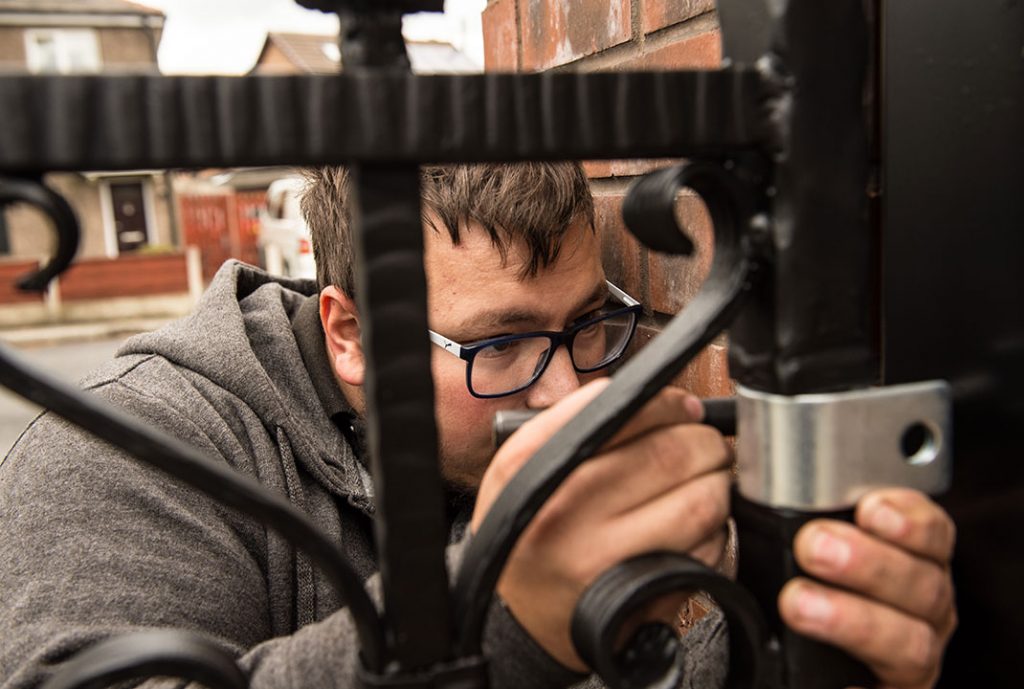 All automated systems should be force tested. Force testing is incredibly important and we keep the results of every force test we provide on record. An automated system cannot be deemed safe without a valid force test. Many companies do not offer this service although it is vital for a safe and certified system.
For residential systems
Astley Access Automation provide an service and safety assessments for residential and commercial systems. Typically annual for residential systems and at least every six months for higher usage commercial systems.